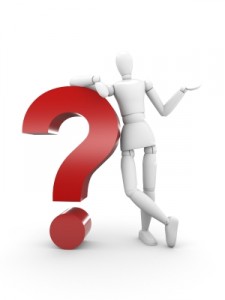 From e-receipts to online payments to electronic health records, paperless is popping up all over the place. The benefits that it can bring to businesses have been discussed to death; increased productivity, improved efficiency, cost cutting, etc. The paperless office has become a goal for many businesses and customers agree that they also want to see less paper, according to a TD Canada Trust Everyday Banking poll. But when it's no longer business as usual, how is the customer affected?
According to AIIM's just released report, 'The Paper Free Office – Dream or Reality', significant responsiveness and productivity gains in customer service are realized through going paperless, as paper-based bottlenecks are eliminated from business processes. Quicker response times and improved productivity within the organization mean that customers will feel the benefits of this as well. If the company can pull up information faster, that means you are going to receive the answers you need that much quicker too. In fact, the AIIM research found that customer response times were an average of 6 times faster, with a third of respondents increasing speed by over 10x.
In addition, there is added accessibility through going paperless that provides even bigger gains for the customer. Imagine if your real estate agent could pull up more information on a listing from her iPad, right in the home you are interested in buying? Or if a doctor could view all of your health records from right within the examination room on a tablet? Mobile and remote access to information means that customers receive the details they need quicker and easier. Service can be provided from anywhere, anytime-a major win for businesses and clients alike.
So that is some of the 'good' of going paperless, but what about the 'bad' and the 'ugly'?
The next hot topic involves paperless receipts. Many retailers are giving the option of choosing an email or text receipt over receiving a paper one, The Boston Herald quoted a Nordstrom Spokesman who estimated that 60% of retailers will offer receipts by text message or email in the next five years. While this is a convenient alternative, and many customers do prefer it, there are some drawbacks to this service, the primary one revealing itself in the form of privacy; or rather, lack thereof. With e-receipts, retailers are able to track you and monitor your activity, likely to utilize this information for advertising purposes and to send you unrelated -and unrequested- coupons, newsletters and brand propaganda. Even more problematic, if these companies aren't on the up-and-up with their "ethics", your information could easily be sold, resulting in even more spam in your inbox. And finally: the ugly…hackers. The ultimate concern for customers to be aware of is that according to ABC News, "even retail trade groups admit this information is ripe for hackers". Hackers, spam, privacy issues; all very bad customer service.
Overall, the benefits of going paperless tend to be a win for both companies and clients, as long as customers stay aware of the possible side effects. It is likely that as use of this technology continues to grow, it is only a matter of time before customers no longer get an option; the paperless choice will eventually be the only one. The only debate that remains is how long until we get there.
What are your thoughts? When do you foresee the paperless society becoming the norm?